Kanye West Acquires Parler. Musk: Twitter. Trump: Truth Social.
Kanye West, now known as Ye, has acquired the social media network called Parler. In doing so, he joins the mogul alum who are all doing the exact same thing. Are they all fighting censorship?
Parler sells itself as a free speech platform where you cannot be censored for your thoughts. And now, it is a new shiny toy in Ye's treasure chest. But what has driven the ex-Mr Kardashian to make such a huge purchase?
Ye had his Twitter and Instagram accounts shut down this week, for what the platform deemed to be anti-Semitic statements.
Ye maintains that there is a secret cabal of Jewish people who are conspiring to control the global media, governments, and banks. And he shared these thoughts on his social media accounts.
After being suspended for his initial comments, Ye said he would go "death con 3 on Jewish people," which led to him being permanently de-platformed.
Kanye West and Other Recent Controversies
This news is hot on the heels of Ye wearing a "White Lives Matter" T-Shirt to Paris Fashion Week.
Ye told conservative media personality, Tucker Carlson, that the T-Shirt provoked such a huge backlash because he was acting in a way that the media disapproved of.
"Because the same people that have stripped us of our identity and labeled us as a color, have told us what it means to be black."
Of his social media bans, Ye says that Zuckerberg and friends, "have toyed with me and tried to blackball anyone whoever opposes their agenda." In fact, instead of being big mad about it, Ye has decided to take action.
Parler CEO George Farmer doesn't seem to support Ye's ramblings about a Jewish cabal. But he still thinks people should be allowed to air potentially faulty opinions. "In all worlds, the only cure for wrong ideas is more ideas. It's more speech, not less speech. Censorship in any format is never a good thing. And this is what we and he agree on."
Media Mogul Buy Ups
It seems Ye is not alone in wanting to say whatever thought comes into his mind without censorship. Many hugely wealthy moguls have been buying up social media platforms like they are about to face scarcity. Elon Musk has famously taken over Twitter, after being annoyed by their censorship and what he considers to be an infestation of bots.
Trump has decided to start his own platform, called Truth Social. The social media site says they encourage "open, free, and honest global conversation without discriminating against political ideology."
Truth Social is currently unavailable to users of Android phones, thanks to Google not allowing it on their app store. While Apple is the smartphone leader in the USA, Android is dominant in a global sense. Many have accused Google of maintaining a monopoly over both ideology and the app market.
Other moguls are at it as well: Peter Thiel and J.D. Vance have acquired Rumble, an alternative to YouTube. Rumble say they fight cancel culture. Thiel, a German-American billionaire, was a co-founder of PayPal. He was also the first outside investor in Facebook. So, he has had an interest in social media for a very long time. James David Vance is an American lawyer and venture capitalist, and a critic of Donald Trump.
Ye and Parler
Parler CEO George Farmer told Fox Business News that the Parler app needs Ye in many ways.
"What motivated this for him was, of course, his banning from other social media platforms. And this is a trend that we've seen with so many different people. Instagram and Twitter closed down his accounts, expressing discontent with 'wrong thinking' on his part – or at least tweets they weren't happy about. And of course, this motivated him like many other influencers and celebrities of high caliber stature to come across to us and to have this conversation with us."
Parlement Technologies, the parent company of Parler, said in a press release that they have "entered into an agreement in principle to sell Parler, the world's pioneering uncancelable free speech platform, to Ye (formerly known as Kanye West). Ye has become the richest black man in history through music and apparel and is taking a bold stance against his recent censorship from Big Tech, using his far-reaching talents to further lead the fight to create a truly non-cancelable environment."
Ye said, "In a world where conservative opinions are considered to be controversial, we have to make sure we have the right to freely express ourselves."
On Parler, Ye can be found here.
Kanye West and Free Speech
The agreement in principle says that the parties will enter into a definitive purchase agreement and finish up by Q4 2022. Parlement will provide ongoing technical support and the use of private cloud services. This is important, as Amazon previously booted the company from its web-hosting site, meaning Parler went offline until it could find an alternative.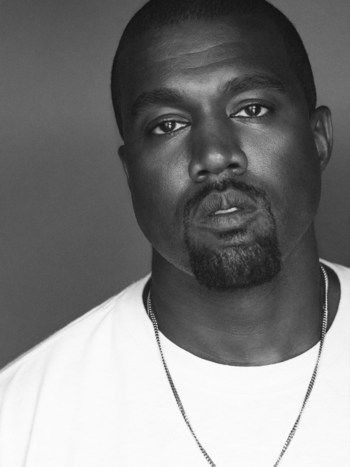 Farmer told Fox Business News, "Ye said that free speech is an inalienable right, free speech is something that we all must strive towards. He's very excited about this. The deal came together in short order, and we're very excited about the potential that he can bring to the platform in terms of the growth profile."
Businesses Fear Being Cancelled
Farmer said that growth in Parler is connected to businesses who have been subject to cancellations from other platforms. "We are already hosting several enterprise clients. We continue to expand that universe."
The company has also acquired a storage company, so their business customers don't have to rely on Amazon for storage. "We can beat Amazon in terms of our pricing structures. We want to grow into this space. And we want to provide the plumbing of the internet both to agnostic clients in terms of their political outlook, but also in terms of businesses that are afraid of that cancellation factor, that so many businesses out there are now thinking about when they come to corporate planning."
Censorship Extends to Banks
This week, Kanye West was papped while wearing a Satoshi Nakamoto hat. This is after he was "de-banked" by JPMorgan.
This news of the debanking came via Candace Owens, who is an American conservative influencer and author. She is also the wife of Parler CEO George Farmer.
Was Ye thrown out of his bank for his (sometimes crazy) opinions? And if so, should we all be worried about this?
At the end of the day
Will Ye be the voice for Bitcoin and crypto for the foreseeable future? Like all industries as a whole, cryptocurrency has some serious garbage strewn across it. There are some mind-blowing cryptos out there with amazing uses. There are also some rugpulls and scams too. Ye wearing a Satoshi Nakamoto hat is a massive statement, and could incite massive changes, both to the financial world and to politics.
Interestingly, there is even a Yeezy coin, name after Ye's fashion brand. Of course, it is not associated with Ye himself.
If only everyone in this story knew that a whole crop of social media platforms already exist on the blockchain that solve a lot of the problems that are spoken about above. Welcome, Web3.
While celebrity stories can be seen as superfluous and unnecessary, they are a microcosm of the world's problems, and the fixes. For anyone who believes in the promise of crypto and the potential freedom of it, Ye's struggles are the struggles of us all, whether you be left, right, center or have no interest in politics at all.
Got something to say about Kanye West, Parler, Elon Musk, Twitter, or anything else? Write to us or join the discussion in our Telegram channel. You can also catch us on Tik Tok, Facebook, or Twitter.
Disclaimer
Following the Trust Project guidelines, this feature article presents opinions and perspectives from industry experts or individuals. BeInCrypto is dedicated to transparent reporting, but the views expressed in this article do not necessarily reflect those of BeInCrypto or its staff. Readers should verify information independently and consult with a professional before making decisions based on this content.