Top Altcoins Held by Crypto Billionaires
Ever wondered how prominent crypto billionaires and trading moguls are navigating the market? The altcoins they are trading, their activity in DeFi protocols, and the strategies they implement to grow their wealth?
On-chain data sheds light on how the wealthiest individuals in the crypto market behave. Hence, it provides valuable insights into their investment strategies, risk management, and lucrative opportunities.
Andrew Kang: Crypto Billionaire Instincts
Andrew Kang makes it to the crypto billionaires list. He is one of the founders of Mechanism Capital and boasts a net worth of more than $200 million. As a result, insights into his on-chain strategies can be gleaned by tracking his public wallet address.
Kang made a significant initial purchase of 795,120 ARB tokens worth nearly $1 million on April 4. Subsequently, he bought 816,010 and 693,120 ARB worth around $1.84 million on April 5.
Before Arbitrum Foundation unveiled two new governance proposals on April 6, Kang had acquired 2.31 million ARB tokens. Then, he sold all his ARB holdings on April 19, generating an impressive 40% return on investment.
Lafa: Investing in Solidly and Ve(3,3) Tokens
Lafa, the founder of DeFi protocol DEUS, has a net worth surpassing $5 million. The public wallet address of this crypto billionaire reveals investments in various DeFi tokens, specifically Solidly and Ve(3,3).
$2 million in SOLID
$560,000 in THE
$185,000 in SNEK
$372,000 in RAM
$35,000 in EQUAL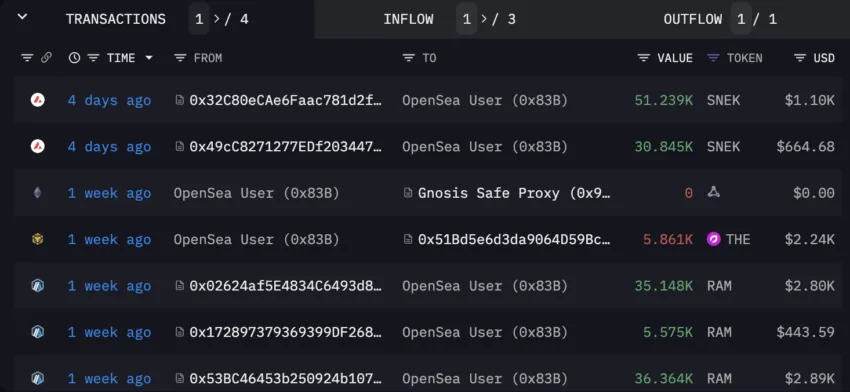 These tokens have not performed well recently. Still, Lafa seems to have placed his bets on Solidly and Ve(3,3) tokens.
Justin Sun: DeFi Activities in the TRON Ecosystem
Justin Sun is one of the youngest crypto billionaires. He is the founder of TRON and has a net worth of more than $400 million.
Tracking his public wallet address reveals his investments in various tokens:
$850,000 in AAVE
$286,000 in CRV
$173,000 in COMP
$165,000 in MULTI
$156,000 in CVX
$146,000 in MATIC
$105,000 in KCS
$103,000 in SUSHI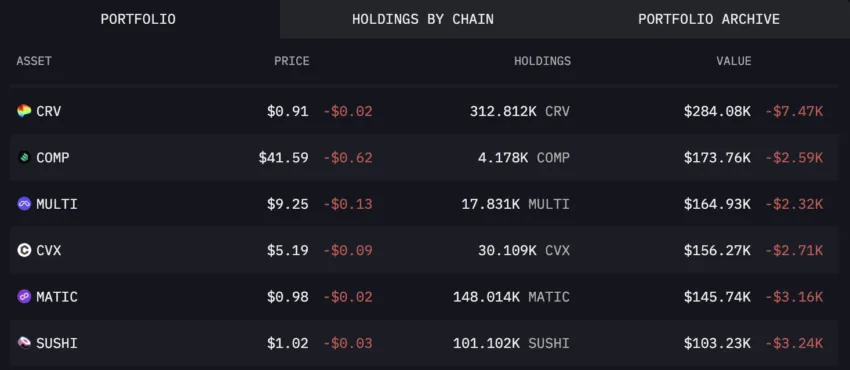 Sun actively participates in DeFi activities to grow his crypto wealth. By providing liquidity in DeFi, he contributes his assets to liquidity pools that facilitate transactions and trading on decentralized crypto exchanges. Consequently, he earns fees or rewards in return for liquidity, contributing to his investment returns.
Arthur Hayes: Fond of $GMX
Arthur Hayes is another successful analyst who made the list of top crypto billionaires. He co-founded BitMEX and has a net worth exceeding $500 million.
Tracking his public wallet address shows his investments in various tokens:
$44,000 in BOND
$31,000 in ETH
$19,000 in PENDLE
$14,000 in ARB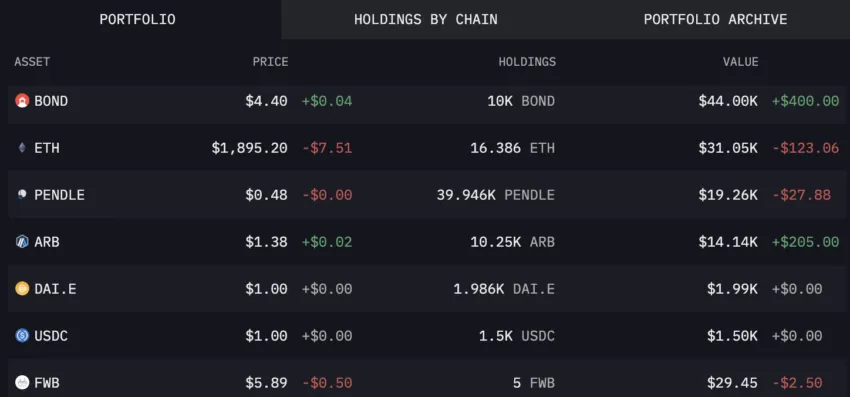 A closer look at his DeFi activities reveals that he relies heavily on the decentralized crypto exchange GMX. Indeed, Hayes has staked a significant amount of funds in GMX and earns returns from it:
Staking $15.70 million in GMX
Staking $1 million in Escrowed GMX (esGMX)
At a minimum, GMX provides Hayes with a 4.32% APR, paid entirely in Ethereum (ETH), worth between $3,000 and $5,000 daily.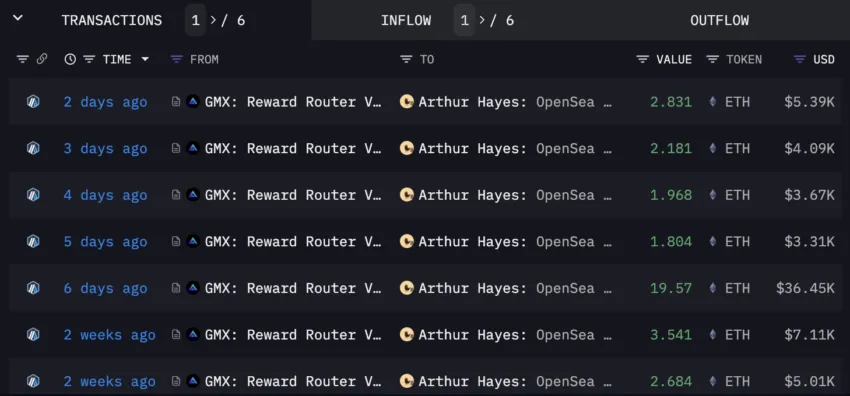 Hayes has had a profitable performance by staking most of his holdings in GMX. Therefore, keeping an eye on this crypto billionaire's on-chain activity and buying behavior could provide significant opportunities.
Crypto Billionaires 2023: Buying and Staking Might Be the Answer
Tracking the on-chain activities of crypto billionaires unveils invaluable insights into their investment strategies, risk management, and the opportunities they seize to grow their wealth. Indeed, these influential figures remain at the forefront, actively participating in various protocols and experimenting with new strategies.
Understanding how these individuals trade the market can offer a wealth of knowledge for investors and crypto enthusiasts. Therefore, one must learn from their accomplishments and failures to develop a more informed and robust approach to investing in cryptocurrencies.
While it's crucial to remember that every investor's risk tolerance and goals differ, understanding the actions of the most successful players can be a guiding light in the complex and often volatile crypto industry.
Disclaimer
Following the Trust Project guidelines, this feature article presents opinions and perspectives from industry experts or individuals. BeInCrypto is dedicated to transparent reporting, but the views expressed in this article do not necessarily reflect those of BeInCrypto or its staff. Readers should verify information independently and consult with a professional before making decisions based on this content.